Gift Voucher for Hobbiton Express Tour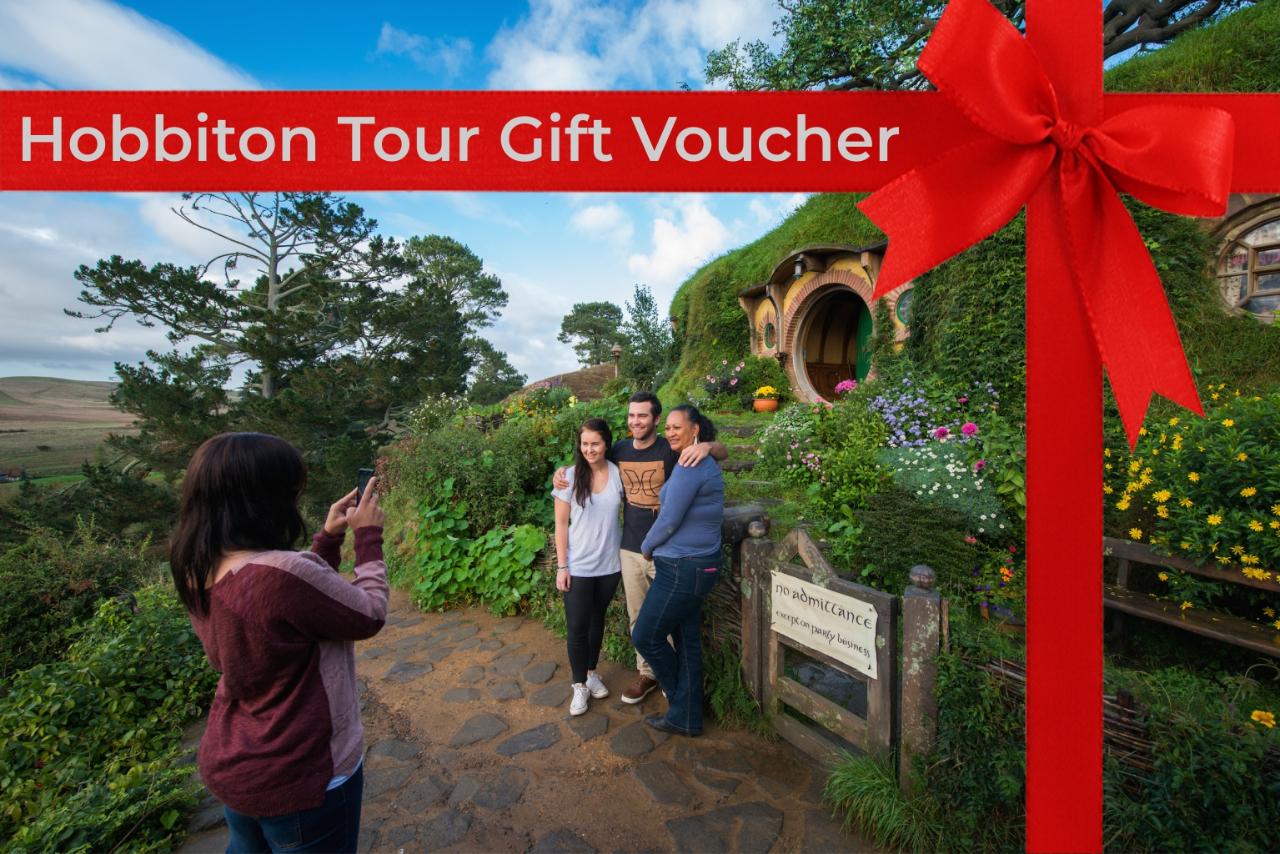 This small group tour is an easy day trip from Auckland to Hobbiton Movie Set. The day includes transport to and from Auckland and a fully guided tour of the set as seen in 'The Lord of the Rings' and 'The Hobbit' trilogy. The day trip also includes a drink in the Green Dragon and a great lunch at the Shires Rest Cafe.
When you buy a gift voucher you will be emailed the voucher numbers which you can then redeem yourself or send to someone as a gift. The booking system asks for a name for each recipient but if you don't know a name then simply put 'Guest'.