Gift Voucher for Matakana Day Trip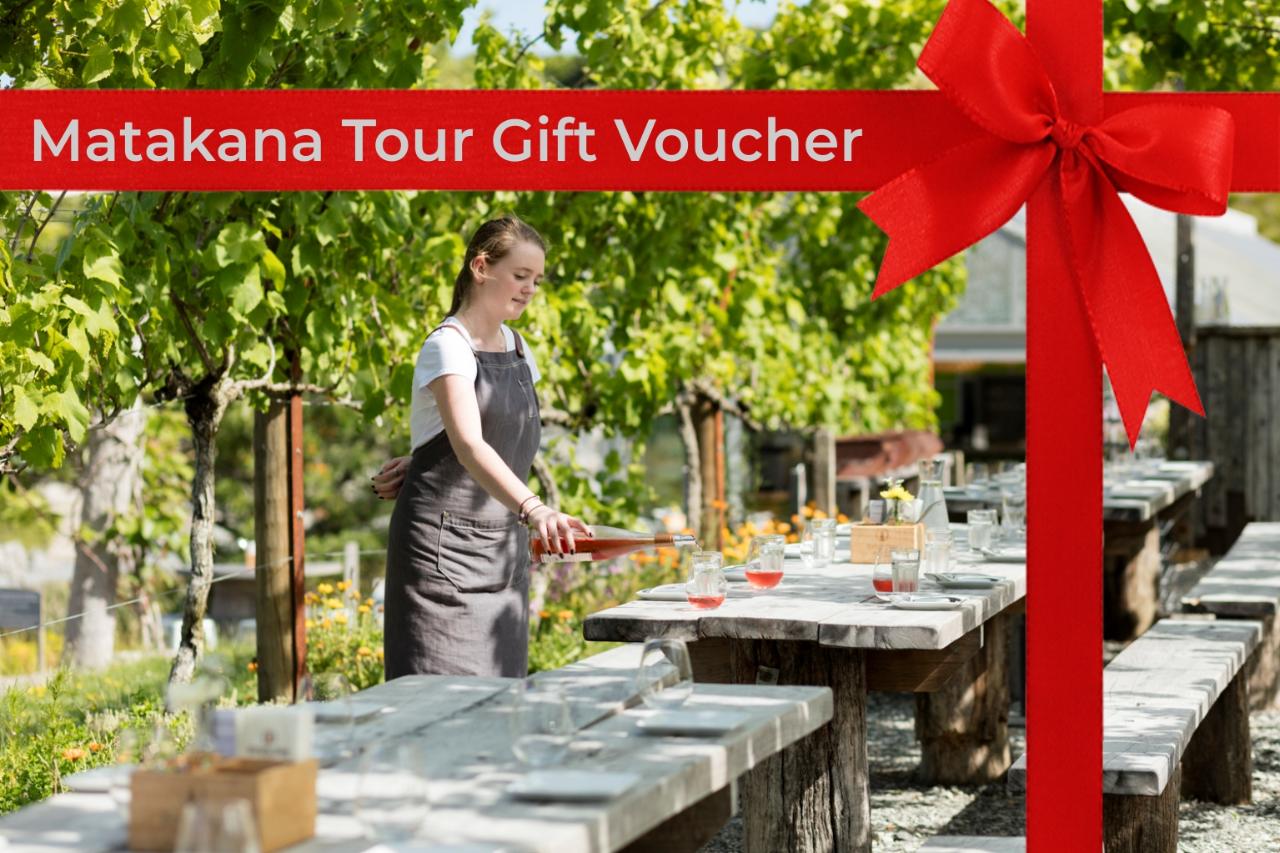 This voucher entitles the holder to a Great Taste of Matakana day trip from Auckland.

This day trip to Matakana is a great escape from Auckland City and only 45 minutes away. This Matakana wine tour includes great wine, food and art.

A stop at the Warkworth Honey Centre is first and then we go to our first winery. We have a wine tasting at the fabulous Runner Duck winery near Matakana.
Continue on to Brick Bay Winery where you get the chance to wander around the amazing sculpture park they have developed. After exploring the sculpture trail you enjoy a tasting of their delicious wines followed by a great lunch and glass of wine.
We head to Warkworth for dessert which consists of a chocolate tasting at the amazing Chocolate Brown where the Chocolaterie hand makes beautiful award-winning chocolates on site.
This is a great day of indulgence where we look after you and the driving.
When you buy a gift voucher you will be emailed the voucher numbers which you can then redeem yourself or send to someone as a gift. The booking system asks for a name for each recipient but if you don't know a name then simply put 'Guest'.